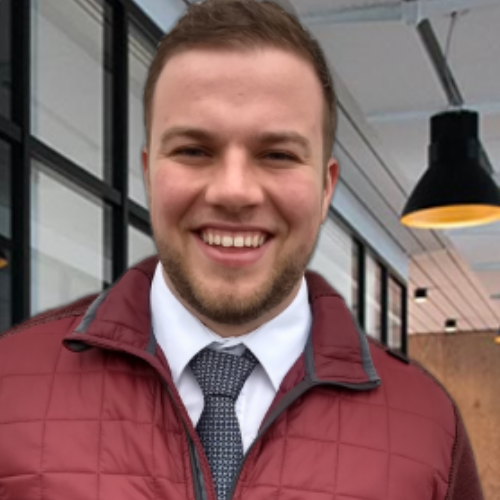 Course: MSc. Fintech Innovation
Year of study: 2nd Year Masters
College: MTU Kerry
Business name: Eco Step
Sector: Business Sustainability
Business idea: EcoStep is a SaaS platform that enables business's to understand their sustainable performance and access sustainable finance by integrating and managing their value chain data to produce sustainability reports for stakeholders, investor portfolios, and greater access to sustainable finance opportunities.
Student Inc. Programme Highlights:
The highlight of the program has to be the access to so many amazing mentors and so many years of business experience to ask questions and receive guidance from.
Any previous entrepreneurship experience before you joined Student Inc.?
None before Student Inc!
What connections did you make on the programme?
I have made friends through this course for life along side instilling the knowledge that I can start a business giving me the confidence to do so and taking the fear away.
What advice would you give to someone thinking of applying to Student Inc.? 
Very simple. Just do it. I've learned so much in three months made amazing business connections along side getting to test and implement my background in marketing in the real world.
What was your greatest learning from the programme?  
My greatest learning was that its really not so hard to start a business what's difficult is making it a success and now being armed with the knowledge and skills from this program it is now far easier to spot gaps in the market and go through the validation process