Harry Shanahan
The Hydro Co.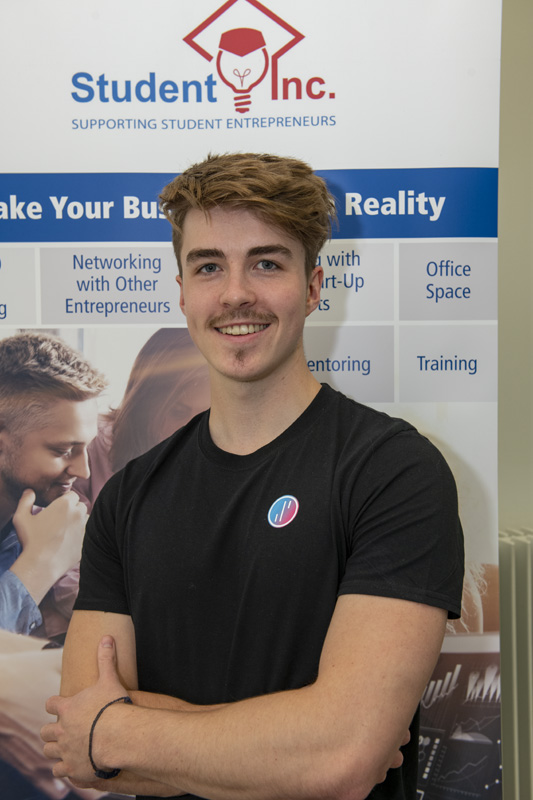 Course: Finance
Year of study: 4th year
College: University College Cork
Business name: The Hydro Co.
Sector: Sustainability and Sanitization
Business idea: A reusable cup sanitization device.
Plans for September 2020
After completing the programme, I will be moving to Dublin to work closely with my other team members and early adopters. We will finalise our MVP and conduct multiple rounds of user testing with our beachhead customers.

Student Inc. Programme Highlights:
I really enjoyed all aspects of the Student Inc. programme, but the 1-1 mentoring sessions provided me with the most value, enabling me to rapidly progress many areas of the business. It was also invaluable to have a strong support network of mentors, entrepreneurs and fellow participants to help with any issues/struggles throughout the Summer.
Any previous entrepreneurship experience before you joined Student Inc.?
My interest in entrepreneurship started after winning the Blackstone LaunchPad Idea Generation Challenge in 2018. Since then I have won Accenture's Leaders of Tomorrow programme, completed New Frontiers Phase 1 and competed in the EIT Climate KIC 2020 Dublin Accelerator. All of these experiences improved my entrepreneurship skills, but nothing has been as comprehensive as the Student Inc. programme.

What connections did you make on the programme?
Student Inc. has given me a great network of likeminded student entrepreneurs from diverse backgrounds who are all striving to make a big impact. I'm looking forward to seeing how my fellow participants progress with their businesses over the coming years and hopefully we will stay connected throughout our journeys. The lunch & learn sessions with various successful entrepreneurs were inspiring and they also enlightened us to the reality of entrepreneurship. I've connected with many of the speakers on LinkedIn, who were happy to offer any advice to help progress my business..
What advice would you give to someone thinking of applying to Student Inc.?
If you are serious about pursuing your business idea, I can't think of a better starting point than Student Inc. The training and mentoring will walk you through every aspect of developing your business from the original concept. On top of that, the support network of entrepreneurs and participants will give you the motivation to turn this concept into a viable business.
What was your greatest learning from the programme?
My greatest learning from the programme was that it doesn't matter how good your product or service is if it's not what your customer wants. Too often, early stage startups focus too much on building the product they think the market wants rather than building a customer-centric product which is much more likely to generate the vital early revenue. Through regular conversations with our early adopters we discovered that we had to adapt our device to meet the changing market needs caused by the COVID-19 pandemic. As a result we are in a much stronger position to take advantage of the increased focus on sanitization and secure our beachhead customers.
Apply to Ireland's Longest
Running Student Accelerator