Ferdia Coughlan & Fionn Cox
Sus Protein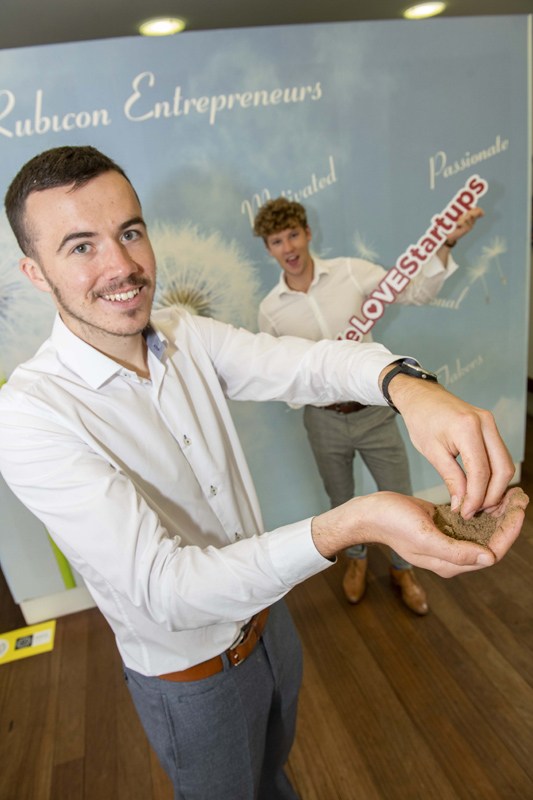 Course: Food Marketing & Entreprenuership
Year of study: 4th
College: UCC
Business name: Sus Protein
Sector: Food Product
Business idea: Insect Protein Bar
Plans for September 2020
Fionn is starting a masters in UCC and Ferdia is seeking job opportunities in the food sector.
Student Inc. Programme Highlights:
We really enjoyed the whole programme and there were many highlights. The 'Lunch and Learn' sessions were also a fantastic opportunity to learn from those with experience in the entrepreneurial space.
Any previous entrepreneurship experience before you joined Student Inc.?
We both have some experience where Fionn set up a small food label and Ferdia has managed a coffee truck.
What connections did you make on the programme?
It was a great opportunity to connect with similar minded people from different backgrounds. Friends and connections made throughout the summer will go well beyond the programme.
What advice would you give to someone thinking of applying to Student Inc.?
Listen to those around you, work hard and most importantly have fun.
What was your greatest learning from the programme
There were many excellent take-aways from the programme. Our biggest eye opener was the financing requirements needed to start a business. Not coming from a finance background we learned a great deal regarding the initial capital and working capital required to start and keep a business a float.
Apply to Ireland's Longest
Running Student Accelerator