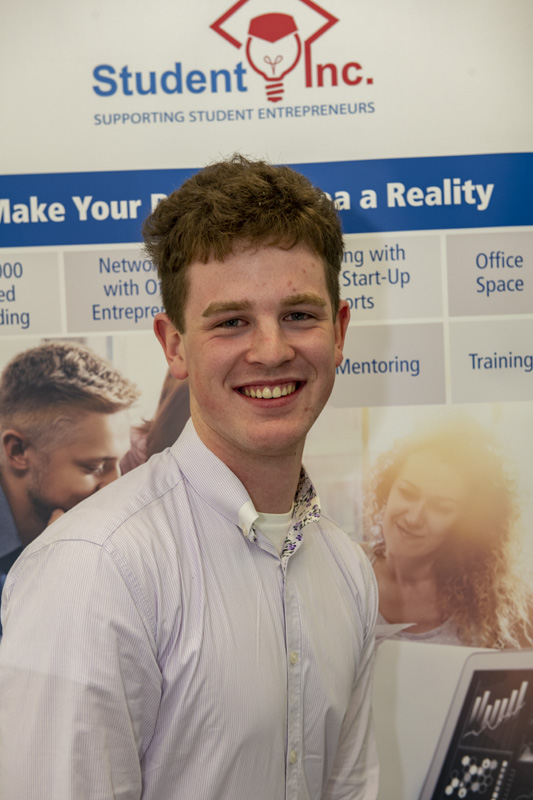 Course: Biological Sciences
Year of study: 2nd year
College: Cork Institute of Technology
Business name: Prolete
Sector: Sports Nutrition
Business idea: Digestive-Friendly Whey Protein Powder Fortified with Probiotics
Plans for September 2020
Return to college and continue working on Prolete on the side!
Student Inc. Programme Highlights:
I thoroughly enjoyed the video
production workshop with Judie Russell. How someone can fit so much information
into a three-hour period is incredible! The presentation skills workshops with
Mike McGrath also deserves a special mention. I even surprised myself by
enjoying doing the financial assumption planning for the business!
Any previous entrepreneurship experience before you joined Student Inc.?
If Business for the Junior Cert
counts, then yes! Otherwise, I didn't have any entrepreneurship experience
before joining Student Inc. This shows how quickly Student Inc. gets you up to
speed on everything you need to know.
What connections did you make on the programme?
The lecturers and mentors that we
have met through the Student Inc. Programme have been incredibly helpful and
informative. I'm certain that these mentors will be more than happy to answer a
few questions that us Student Inc. participants will have in the future. I'd
also like to mention the other Student Inc. participants that I've met over the
summer, they are an absolutely fantastic bunch of lads and lassies and I'm
certain that we are going to stay in touch in the future.
What advice would you give to someone thinking of applying to Student Inc.?
If you're interested in learning
valuable new skills that will stand with you for the rest of your life, Student
Inc. is for you. I was worried coming on to the programme because I had little
experience with business. However, I soon learned that whether you have
business or entrepreneurial experience or not, Student Inc. is taught in such a
way that everyone is on a level playing field.
What was your greatest learning from the programme?
My greatest learning on the
Student Inc. programme would be how to communicate with people. This skill
comes in many shapes and forms, from video production, the branding of your
business or presenting to an audience. All these skills were immensely improved
for me over the course of the programme and I'm sure the other participants
feel the same way. These communication skills will stand with me for the rest
of my life, whatever path I choose to go down.
Apply to Ireland's Longest
Running Student Accelerator