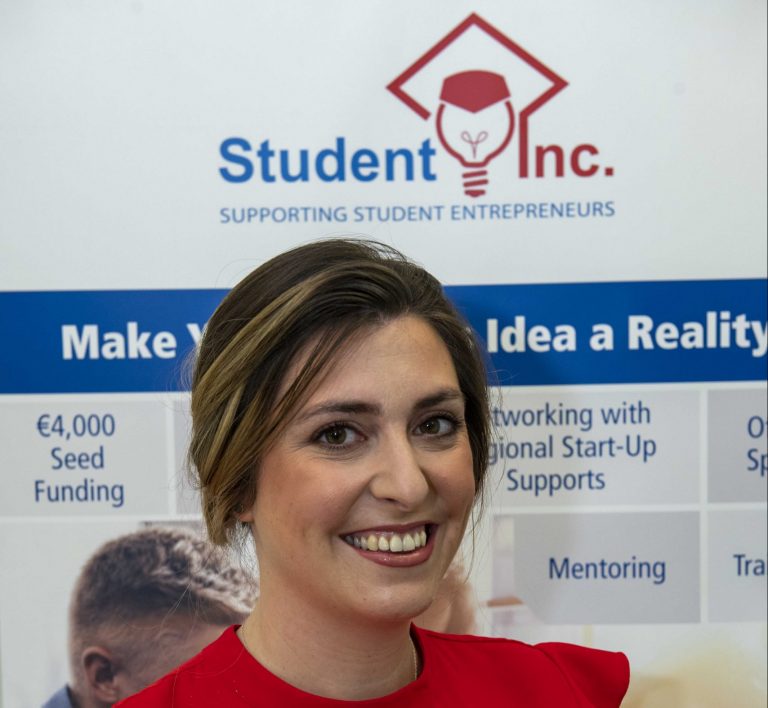 Course: Biomedical Engineering
Year of study: 3rd year
College: Cork Institute of Technology
Business name: Komforoo
Sector: Medical Device
Business idea: Product to simulate kangaroo care for babies in neonatal units.
Plans for September 2020
Return to 4th year Biomedical Engineering and continue to work on product design.
Student Inc. Programme Highlights:
Meeting other students with interesting ideas and getting the opportunity to learn from a wide variety of experts on different aspects of entrepreneurship. Having such easy access to knowledgeable people and being able to make connections has been critical in focusing and planning which direction to steer my business in the future.
Any previous entrepreneurship experience before you joined Student Inc.?
No.
What connections did you make on the programme?
Student Inc gives every person on the programme the insight and knowledge into developing their own business, every business was unique, and every person was guided toward the right people to connect with to help their business. All the people based in the Rubicon were fantastic at guiding me towards the right people such as Jane O'Flynn in the Health Innovation Hub Ireland who has since arranged a meeting for me with Professor Gene Dempsey of the Infant Centre, UCC who can give invaluable insight into my product and its potential. I was also connected with the ATP Centre in Athlone who specialise in the materials I am hoping to use. I met a wide variety of lecturers whose guidance was extremely beneficial in progressing throughout the summer, all of whom made themselves readily available to the students on the programme, answering all questions and emails. I felt I got much more from the programme being delivered online as I interacted within classes much more than I normally would have.
What advice would you give to someone thinking of applying to Student Inc.?
Do it! You will not regret it doing it as it will open so many doors and opportunities for you that you may never have known existed otherwise. Make sure you complete the academic credits for the programme if it is offered to you, it feels intense for the first two weeks and then it gets easier. You never know when you will use those credits, but you are doing all the work anyway so take all the benefits you can from it.
What was your greatest learning from the programme?
Before the programme, I knew nothing about business. I have learned so much over the 13 weeks about business and start-ups that will stand to me wherever I end up. I know who to ask for help and where to go when I need help.
Apply to Ireland's Longest
Running Student Accelerator