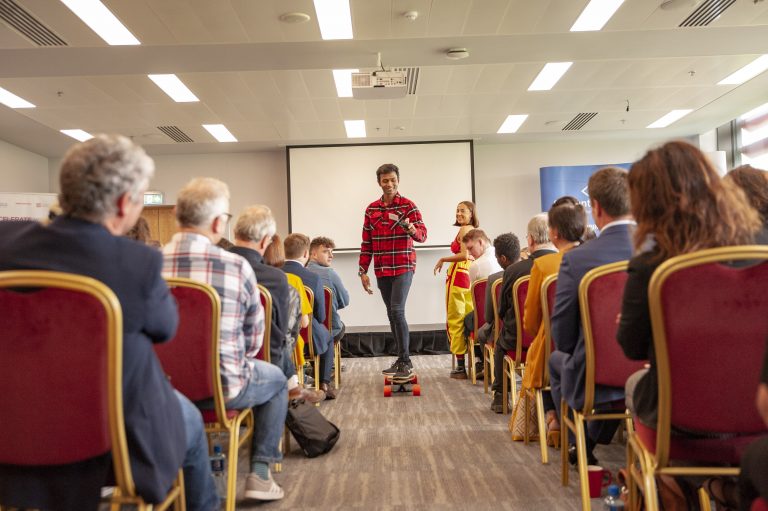 Course: Manufacturing Engineering
Year of study: 4th year
College: Institute of Technology Tralee
Business name: RPM
Sector: Transportation/ Entertainment
Business idea: Electric Skateboard
Plans for September 2019
To continue building business social media platform and grow the E-Skating community in  Tralee.
Student Inc. Programme Highlights
I gained valuable lessons on how to plan for a business strategically . The workshops provided me with knowledge such as sales, business pitch presentation, business value proposition, finance planning and marketing. I was also able to gain valuable advice from other Businesses at Tom Crean on what areas that I must put great effort ( marketing strategy, finance)and how to execute my business more effectively     
Any previous entrepreneurship experience before you joined Student Inc.?
No
What connections did you make on the programme?
Gearoid from myAccesHub has been a huge help to me. His advice was practical, helping me to plan for the various aspects of my business idea. 
What advice would you give to someone thinking of applying to Student Inc.?
Have a solid business idea that you are passionate about and would like to pursue. It doesn't matter if you are planning to execute your idea part time or full time. Be passionate about your idea and have the mindset of wanting to expand your learning curve. The workshops provided will equip you with the various aspects to plan for as start up.
Apply to Ireland's Longest
Running Student Accelerator