Mark O'Sullivan
Experience VR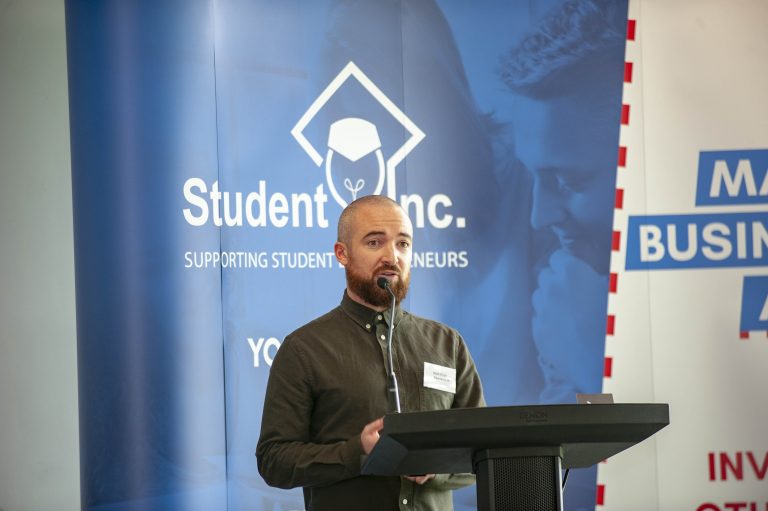 Course: TV Radio and New Media Broadcasting
Year of study: 4th year
College: Institute of Technology Tralee
Business name: Experience VR
Sector: Media
Business idea: Experience VR creates immersive interactive Virtual tours for businesses and tourism using mobile, tablets, desk top and VR headsets.
Plans for September 2019
Continue developing the business, build our brand towards a launch.
Student Inc. Programme Highlights
The final showcase in Cork definitely took me outside of comfort zone. It was one of the best experiences I've had.
Any previous entrepreneurship experience before you joined Student Inc.?
No
What connections did you make on the programme?
Made numerous connections through the continuous support of the mentors, all the other participants from our own group and the other colleges, were great for being in constant contact throughout the summer.
What advice would you give to someone thinking of applying to Student Inc.?
The Student Inc. program was very professionally run and supportive. We all felt welcome immediately and were given the best advise on where to begin. The office space and mentoring from other start ups in the building and support from Sarah, Eve and Jess allowed us to structure our business plans and find out what worked best and what didn't in a safe encouraging environment. We had a fantastic net
work created with successful start ups as well as the other participants involved within the three colleges. Our businesses developed and changed throughout the three months with the help of the fantastic workshops. 
I am now in a great situation with a clear understanding of what direction I'm heading in thanks to this program and have continued support from all at the Tom Crean Centre which is invaluable.
Apply to Ireland's Longest
Running Student Accelerator