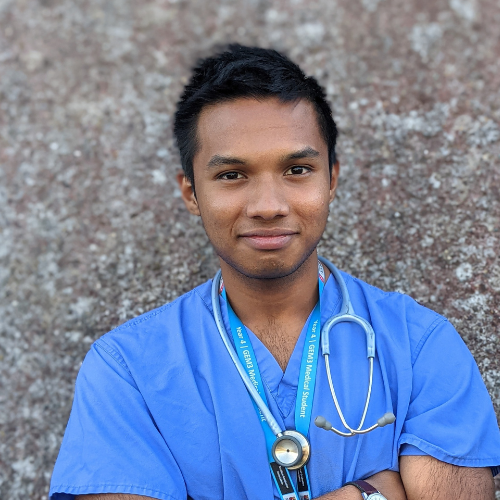 Course: Medicine
Year of study: 4th Year
College: University College Cork
Business name: PiLlet (π – let)
Sector: Cryptocurrency / Financial Tech (FinTech)
Business idea: At PiLlet, our flagship product is our cryptocurrency hardware wallet which is the most secure and accessible method for our tech savvy retail investors in the crypto space to protect their investments from being stolen.
Plans for September 20
21
:
Since the start of August, our beta testers have been stress-testing the device and by the end of the month, we would have had 8 people testing our cryptocurrency hardware wallets for a total of a month. Coming into September, we'll be on board the feedback from the testers and implement them to develop the PiLlet minimally viable product (MVP) and begin selling to interested early adopters.
Student Inc. Programme Highlights:
The one–on–one mentoring sessions with Danny Sheehan on market validation and research by far have had the biggest impact on my entrepreneur journey. While conjecturally, it seemed that cryptocurrency was going to be the next thing, building a business is all about validating those assumptions with real-world data. Danny has a wealth of experience with this and really opened my eyes to the potential opportunity (and downfall) of this sector. I also will cherish the networking aspect of the programme. Seeing other faces, albeit virtual, during these uncertain times, was very uplifting. It was inspiring to listen to my peers' pitches and feedback on my own work.
Any previous entrepreneurship experience before you joined Student Inc.?
During high school, I sold pictures to my classmates for a geography project. I saw an opportunity where people were too lazy to do it themselves and instead would rather pay me to do it for them. Looking back, it was probably against school rules to do such a thing, but maybe I was born to be an entrepreneur!
What connections did you make on the programme?
Loads. My peers, the lovely lecturers, and our mentors across the journey. My connections grew from 30 to 100+ on LinkedIn by the end of the programme. Being in the FinTech space, I also talked to numerous experts in the space namely, Dr O'Leary from the UCC BIS department and Danny O' Donovan from QuickMinutes, with Danny also being a previous Student Inc participant. Everyone has been so open to sharing their knowledge with me, and I just want to say a big thank you.
What advice would you give to someone thinking of applying to Student Inc.? 
Go for it! Whatever idea you have right now, put it down on paper and do your research. You might just uncover a great opportunity that has not been explored. From my own idea, it was very hard to explain cryptocurrency, and by extension, crypto hardware wallets, and thus I created a proof-of-concept device which starred in a video I made as part of the initial application process to Student Inc. Having the physical device with a screen and buttons, made explaining the concept easier and I would recommend developing a prototype/wireframe to augment your application. It's an awesome feeling to get selected for the programme and is essentially validation for your business idea.
What was your greatest learning from the programme?  
To be good at failing. What I mean by that is having the mindset that failing is okay and to learn as much as possible from every mistake made. For my own device, I was incorporating my technical knowledge in hardware and software, while also learning 3D printing and computer assisted design (CAD) workflows. The latter two were particularly challenging as I've had no experience working in 3D, and as such the initial case designs were all off. It took me about 2 weeks and 20 redesigns before I settled on one. Then the assembly process was another headache, where I killed one of my boards due to shorting a connection owing to a horrible soldering job.With just 1 month to learn all these new things, I failed fast, learned, and improved. While it was frustrating, I not only damaged my hardware but also sustained a few solder burns, I managed to develop my own manufacturing workflow and shipped my beta units on schedule. If necessity is the mother of invention, then failure is the godfather of learning.