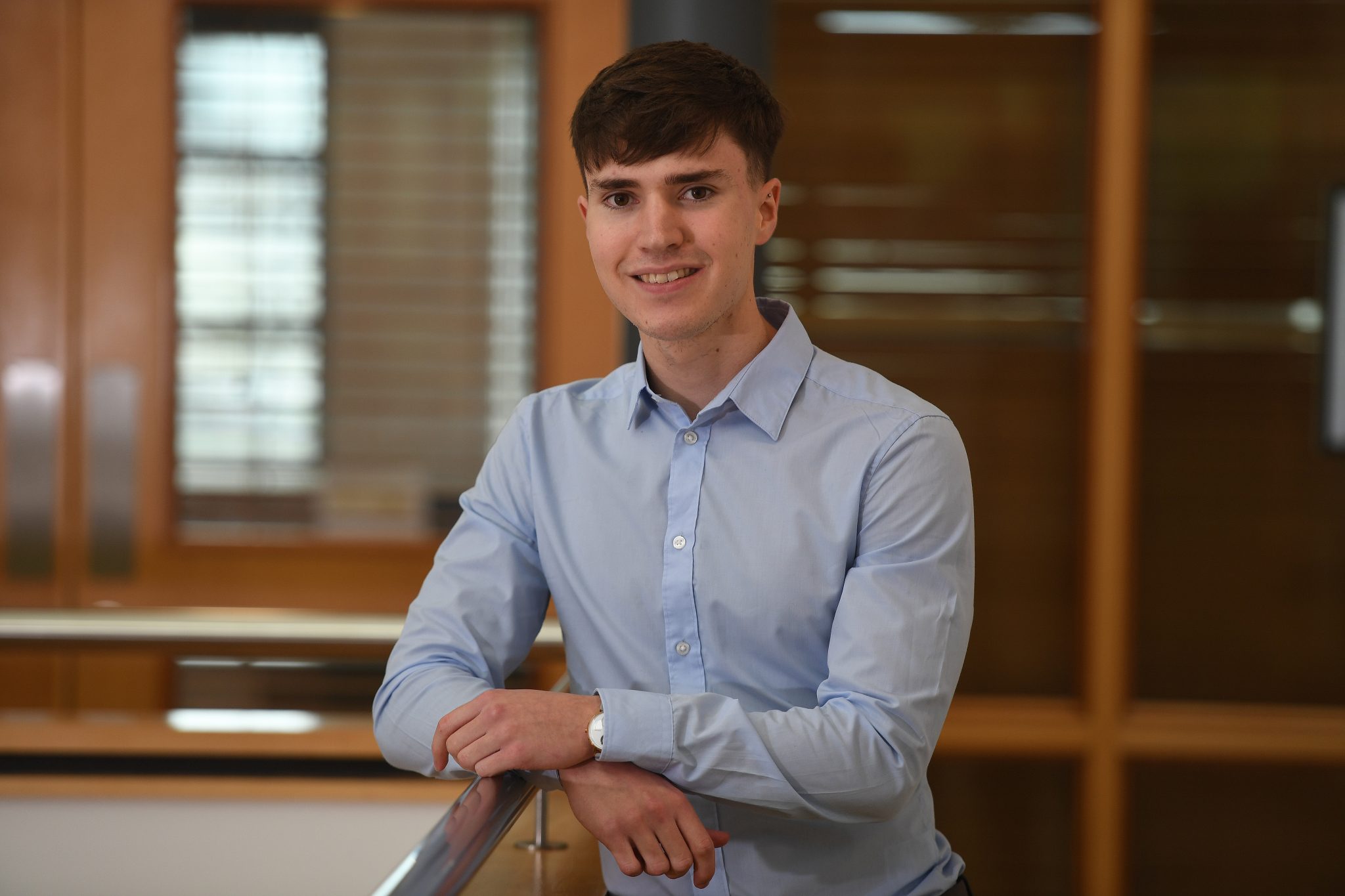 Course: Medicine
Year of study: 3th year
College: University College Cork
Business name: DoGood
Sector: eCommerce
Business idea: Online Marketplace supporting Surgeon Noonan Project UCC.
Plans for September 2020
Come September, I plan to have launched our online marketplace at dogood.ie and will be focusing on the continued growth and development of the platform.
Student Inc. Programme Highlights:
I learned a lot from Student Inc. I particularly enjoyed the 'Lunch and Learn' with local entrepreneurs. This was a great way to learn what it's really like to set up a business, in an informal and enjoyable way.

Any previous entrepreneurship experience before you joined Student Inc.?
I went into Student Inc. completely blind to the entrepreneurial world. However, student Inc. is designed to suit everyone and with the help of the mentors and the online tutorials, I was able to find my feet reasonably quick.

What connections did you make on the programme?
Although the programme took place online this year, I still feel I made many connections with both my fellow students and with the mentors and entrepreneurs who we spoke with. For someone who is not in the business sector, it can be difficult to make connections like this on your own. Student Inc. is the perfect way to meet new people and grow your connections.
What advice would you give to someone thinking of applying to Student Inc.?
Go for it. These 3 months will give you a lifetime of benefit. I really cannot think of a reason why not to apply. All the mentors are extremely welcoming and supportive. If you have an idea that you want to grow, Student Inc. is the programme for you!
What was your greatest learning from the programme?
The importance of developing your idea with your customer in mind. We can have a tendency to get carried away and to lose sight of our end goal. Student Inc. helped me keep focused on our end customers, what value am I giving and why would someone use our platform over the others. Focusing on the customer experience helped keep my feet planted on what people really want.
Apply to Ireland's Longest
Running Student Accelerator