Patrick O'Sullivan
Backstab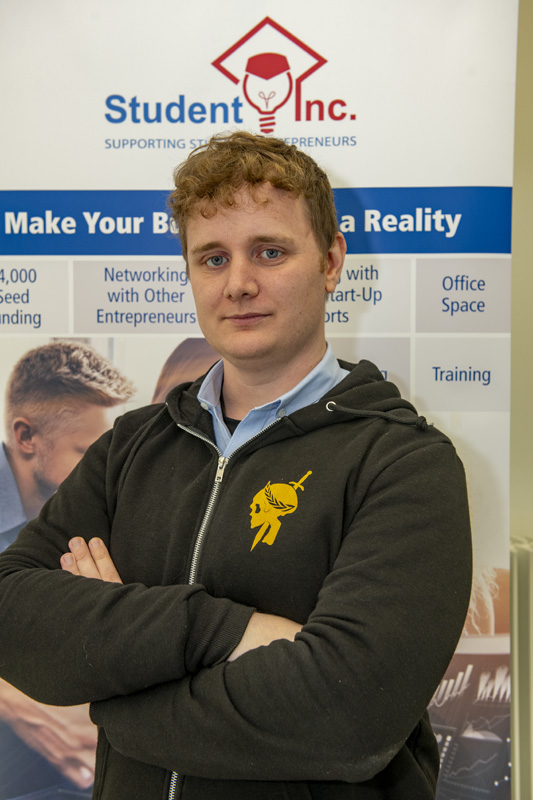 Course: Creative Digital Media
Year of study: 4th year
College: Cork Institute of Technology
Business name: Backstab
Sector: Boardgame
Business idea: Backstab is a digital, boardgame hybrid. The board game pieces and playing cards are embedded with RFID tags, these tags allow players to control a video game story by playing a traditional boardgame.
Plans for September 2020
We have been offered a place on the UCC Ignite program, we
hope to have our game manufactured and ready for sale in early 2021.
Student Inc. Programme Highlights:
For me the highlight of the program was the playtests we
conducted with other participants. We always had our game prototype laid out
ready to play, allowing us to invite curious passers-by in for a game. This
meant that we exposed our game to a wide variety of people.
Any previous entrepreneurship experience before you joined Student Inc.?
Before I enrolled in CIT I worked as a self-employed digital media assistant. I've also worked for other start-up companies like Riiconnect.
What connections did you make on the programme?
The most important connections we made were with other
entrepreneurs from a creative media background, before joining student inc we
would have assumed all entrepreneurs come from a business background.
What advice would you give to someone thinking of applying to Student Inc.?
Have a very clear plan for what you want to get done during
the summer, the time goes by so fast and you need a plan to make the most of
the opportunity.
What was your greatest learning from the programme?
The most important thing I learned was the specific types of
IP law that apply to our project. Learning how to protect our intellectual
property will be very important for the future of our business.
Apply to Ireland's Longest
Running Student Accelerator