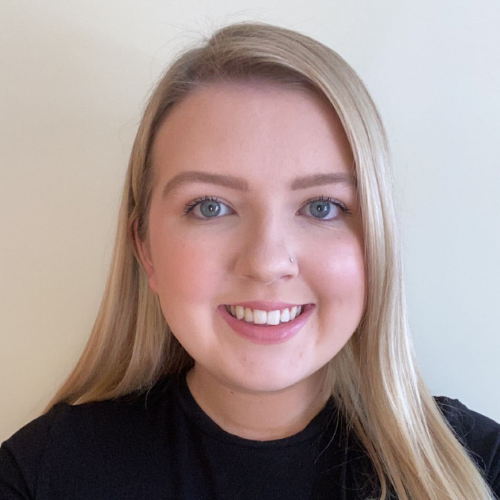 Course: International Business with a Language (French)
Year of study: 4th Year
College: MTU Cork
Business name: FrancoGo!
Sector: Retail
Business idea: An online community platform to support students and young working professionals who are going to study or work in France.
Plans for September 2021: 
I am moving back to Lyon, France working as a Digital Marketing Apprentice for a business called My English Sister while completing a Master's in Digital Marketing & Data Analytics from IPAG Business School in Paris
Student Inc. Programme Highlights:
My favourite thing about Student Inc was the social calls on a Friday with my fellow student inc peers. We were able to bounce our ideas of each other and get to know each other despite the programme being carried out online 
Any previous entrepreneurship experience before you joined Student Inc.?
In secondary school, I took part in the County Enterprise Competition with a business called "Cool Craft Cards" where I sold handmade cards with one of my classmates. I also set up my own freelance graphic design service to help small businesses during the pandemic 
What connections did you make on the programme?
Student Inc was a great way to build a new network of like-minded people. I was able to connect with peers from different universities and various industry professionals.
What advice would you give to someone thinking of applying to Student Inc.? 
If you have an idea and believe that there is a strong need for that product or service- APPLY!! You'll never know until you try. Also, make sure you will be able to make this your number 1 priority. It is 100% worth it. Don't worry if at the end of it you realise your idea won't work. You'll still learn so much and meet loads of cool people.
What was your greatest learning from the programme?  
The greatest thing I learned from this programme is my ability to adapt my idea through each stage of the programme. I learned what was going to work best and what I should completely avoid doing. The idea I went into Student Inc with completely snowballed into another one and I am delighted with the outcome