Cillian Dunne
Dunne's Fast Lane Fitness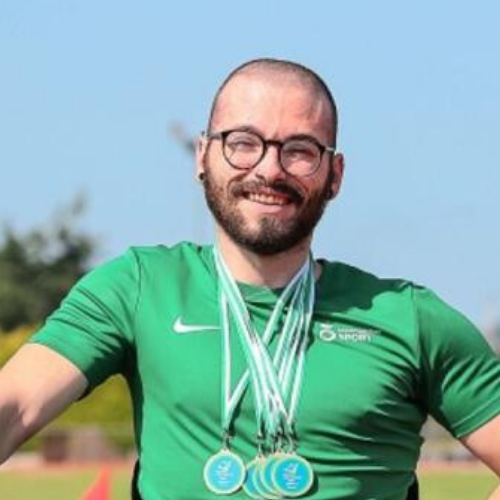 Course: BSc Hons Applied Strength and Conditioning
Year of study: 4th Year
College: LIT Thurles Campus
Business name: Dunne's Fast Lane Fitness
Sector: Fitness
Business idea: Ireland's first truly adapted gym for all abilities
Plans for September 20
21
:
I plan to keep refining my idea and make changes where necessary. I am also contemplating returning to university to complete my MSc in UL in sports performance and then come back to this idea and continue then.
Student Inc. Programme Highlights:
It was great to be able to speak to such a wide variety of people from multiple different backgrounds. It helped practice pitching and how to talk to investors and gain knowledge and experience from entrepreneurs who have been there and done everything we are currently trying.
Any previous entrepreneurship experience before you joined Student Inc.?
No experience but I have been around my uncle who started his own locksmithing business and my friends from college who started their own gyms.
What connections did you make on the programme?
Through the programme, I have become great friends with Darragh Elbel who has created Athletrack which in time will help with programming and timetabling for my clients. I have also been in contact with Martin Sheahan who owns his own business named School Fitness Ireland so he has given me great advice thus far and I hope to continue liaising with Martin.
What advice would you give to someone thinking of applying to Student Inc.? 
My advice would be to think long term about your idea, is it something that can be done in the space of student inc or will it take longer? If it will take longer, think about what aspects you can work on and have completed before student inc which will then give you a head start to help you progress even further during the programme. It is extremely worth doing and I'm so glad to have had the opportunity to meet some brilliant people and gain extensive knowledge on the behind the scenes of owning a business.
What was your greatest learning from the programme?  
That I need to become a lot more aware of curveballs in a business that I hadn't previously thought of. However in saying that, I believe with time Fast Lane Fitness and Fast Lane Academy will become a successful business franchise as long as I now continue to learn and progress throughout my career.