Victoria Stoyanova
Tori's Totes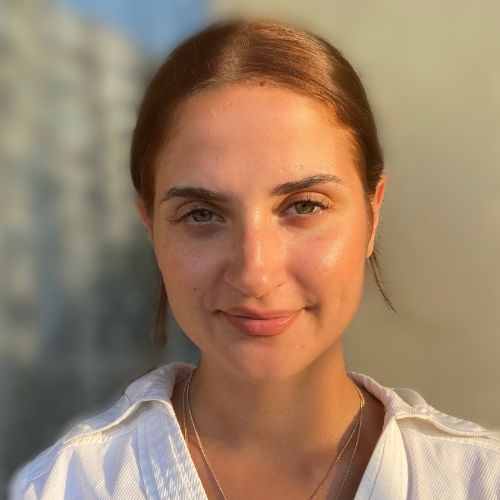 Course: International Commerce with Hispanic Studies
Year of study: 4th Year
College: University College Cork
Business name: Tori's Totes
Sector: Fashion
Business idea: Handmade statement handbags and accessories.
Plans for September 2021:
Starting on the 28th of September, I will be a part of the New Frontiers Phase 2 programme taking place in the Rubicon Centre in Cork. I plan on continuing to work and trade directly to customers along with releasing new handbag collections.
Student Inc. Programme Highlights:
I feel privileged to have won a place on the Student Inc programme. It was an experience I will always remember and cherish. The culture of entrepreneurship was promoted and supported daily. Meeting like-minded people, professionals, and mentors in the Student Inc programme, where ideas and thoughts were shared, helped me shape and grow my business into what it is today. I am extremely lucky to have been funded and supported by the Student Inc Programme; it was truly an amazing experience.
Any previous entrepreneurship experience before you joined Student Inc.?
I began trading online in January 2021 and have not stopped since participating in the Student Inc Programme.
What connections did you make on the programme?
The workshops were taught by professionals and gave us a chance to tap into and learn from successful entrepreneurs on a national and international scale. I am honoured to have participated in such a well-structured programme that has taught me leadership and strategic networking skills. The programme facilitators truly focused on my prosperity as though it were their own, offering valuable insight and support which helped grow my confidence within the industry.
What advice would you give to someone thinking of applying to Student Inc.? 
The positive environment within the programme, expert advice and material are indispensable. If you want to connect with other fellow entrepreneurs, this programme is the place to do it.
What was your greatest learning from the programme?  
The Student Inc programme helped grow my confidence both personal and professional. I can undoubtedly say that it has made me believe in myself and my business even more by providing multiple sources and mentoring sessions.