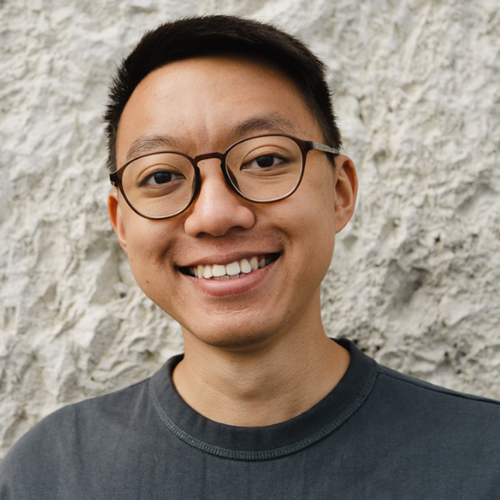 Course: Medicine
Year of study: 4th Year
College: University College Cork
Business name: Calenify
Sector: Technology / Productivity
Business idea: Calenify was created to solve the difficulty of group scheduling. By syncing calendars, we help businesses and consumers instantaneously find an available time in a group based on their availability without the hassle of sending back and forth text messages.
Plans for September 20
21
:
Student Inc has provided me with tons of insights and opportunity to grow moving forward. For the months ahead, I see myself applying the lessons learn from the programme into my business idea.
Student Inc. Programme Highlights:
I think the best highlights of Student Inc is the support from everyone on the programme across different colleges and mentors across different industries pitching their experience. Everyone maybe in a completely different field but they wouldn't hesitate to lend you a helping hand as long as you reach out!
Any previous entrepreneurship experience before you joined Student Inc.?
Yes, I was trading in the ecommerce business industry for 2.5 years.
What connections did you make on the programme?
I would like to give Maria Coakley a shout-out for literally giving the best lecture on the programme! She was fantastic in the way she got us to communicate in groups and pitch out ideas again and again.
What advice would you give to someone thinking of applying to Student Inc.? 
Student Inc. is a great and safe platform for you to validate your idea and take advantage of it. There's tons of support and networking opportunity
What was your greatest learning from the programme?  
The greatest take away from this programme is working on a start-up project that you are passionate about and give it your best. In the process if you fail to achieve the goals or the plans you made, its ok to fail. Fail fast and pick yourself back up and don't be afraid to pivot your business. Building a start-up isn't going to be an easy ride and you learn more from failures than successes. Don't just learn why businesses succeed but also study why businesses fail.
Validate your idea early, most importantly sit down and speak to your customers because most of the time your friends around you are too afraid to hurt you to tell you the truth and there isn't going to be an easy way out of this. You got to get your hands dirty and do the work!