Dylan Hennessy
Frostbite Cocktails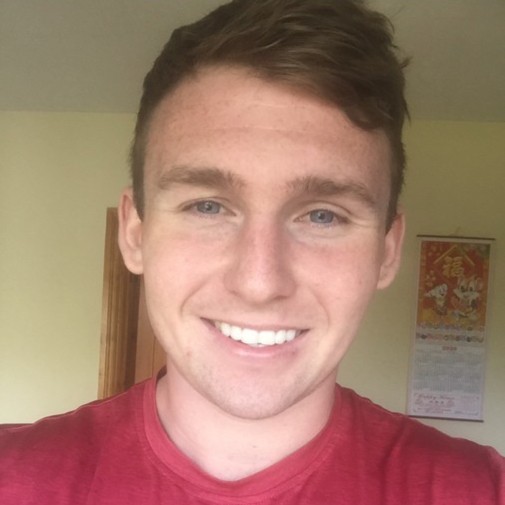 Course: MA Global Business Practice
Year of study: Masters
College: MTU Cork
Business name: Frostbite Cocktails
Sector: Food & Drinks/ Hospitality
Business idea: Frostbite makes and delivers cocktail mixes that bring health and convenience to the cocktail industry. We work with bars/rest/hotels who want to introduce or improve their cocktail service. Frostbite helps to simplify the cocktail making process which removes the need for specialised staff and in turn has a positive impact on the bars productivity and profit. Frostbite speeds up the process from 3-4 minutes down to 30 seconds.
Plans for September 20
21
:
Beginning sales in May, Frostbite Cocktails has had a busy summer. The plan now is to chill out for a little bit until starting the New Frontiers Programme in the Rubicon Centre at the end of September. Blessed to have the opportunity to develop Frostbite's offering further throughout the winter months so I'm really looking forward to starting the programme.
Student Inc. Programme Highlights:
For me, the workshops and the mentor sessions were the highlights me. From the get-go, they helped me validate, develop, and expand my idea and put me in a position where I was comfortable and confident when it came to the handful of times I had to pitch to a panel of judges.
Any previous entrepreneurship experience before you joined Student Inc.?
Yes. To be honest I have had some sort of involvement in enterprise since 12 years old selling old books and toys at a local market. My best friend and I won the County Student Enterprise Awards in transition year. More recently I was an Enterprise Intern at MTU Cork, which gave me the confidence to start my first "real" business.
What connections did you make on the programme?
So many. Connections with mentors, the other participants, programme managers, external entrepreneurs, angel investors and the list goes on. One of the best things about the student inc programme was the networking opportunity.
What advice would you give to someone thinking of applying to Student Inc.? 
My advice would be to go for it but do your preparation to the best of your ability. Whether it's a bit of market research or a simplistic prototype, show that you are genuinely invested and passionate about your idea. The person is as important as the product at this early stage.
What was your greatest learning from the programme?  
Aside from all of the business development learning, my greatest learning was a personal one. I realised this summer that I genuinely love being an entrepreneur. Although the problems that you encounter in the business feel like do or die at the time, the reward and sense of self achievement when you succeed is unmatched. Learning to always celebrate the little wins!