Rumbidzai Gandiwa
WeCharge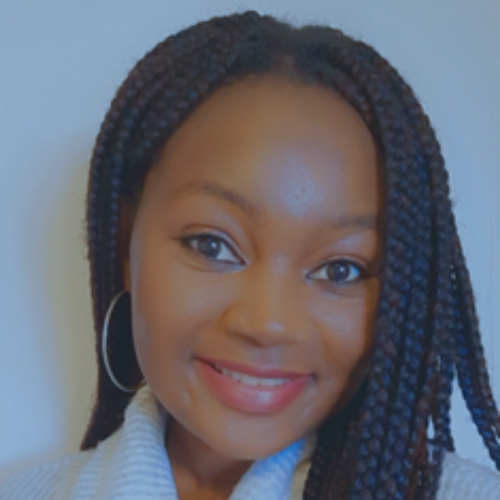 Course: MA Public Relations with New Media
Year of study: Masters
College: MTU Cork
Business name: WeCharge
Sector: Information Technology, Transport, and Energy
Business idea: wEChARge is an application software that gives Electric Vehicle users access to privately owned EV chargers on an annual subscription basis. It is mainly for the EV user on the go and will provide a reliable supply
Plans for September 20
21
:
I am going to complete my Master's degree and start a graduate internship with the Access and Disability Service at MTU Cork. I am planning to continue working on wEChARge with my partner Vivienne but on a part-time basis because we both want to focus on our careers and academics at the moment.
Student Inc. Programme Highlights:
The highlight of the programme for me was the monthly Review Sessions we had. I enjoyed them because the review panel gave me helpful tips and advice which were essential to the feasibility process, I was carrying out on WeCharge. Tough questions were asked, some of which I did not yet have answers to, but I am grateful for that as it gave me more motivation to continue working hard and developing and improving the business concept. Throughout the programme, I got advice from Local Enterprise Office personnel and seasoned business people who gave me very valuable insights.
Any previous entrepreneurship experience before you joined Student Inc.?
I was involved in the European Creative Futures Programme with my partner where we won the prizes for Best Overall Business Idea and Best Business Model. We then decided to move forward and test the feasibility of the idea through Student Inc.
What connections did you make on the programme?
I managed to connect with individuals from multiple disciplines and across the various colleges through our group discussions. I also connected with mentors and professionals within the entrepreneurship sector during the programme.
What advice would you give to someone thinking of applying to Student Inc.? 
I highly recommend the programme. It not only helps you to build your business from whatever stage you are at, but it also enables you to share ideas and get free valuable insights and advice which you would most likely have to pay hundreds of euros to get from a consultant. You need to be committed, organised and be willing to put in the work. The lecturers, fellow students and facilitators of the programme are always there and ready to help. It is an amazing platform to learn and grow as an entrepreneur and I can't recommend it enough!
What was your greatest learning from the programme?  
 My greatest learning would be to seek out help and mentorship anywhere and everywhere you can as a young entrepreneur. I learnt that there is so much to figure out early on in the journey and there is equally a whole lot of people willing and able to guide you if you are brave enough to ask for help and are willing to learn. Also, I learnt to keep up to date with changes and developments in my industry of interest which helped me to adjust my business accordingly.