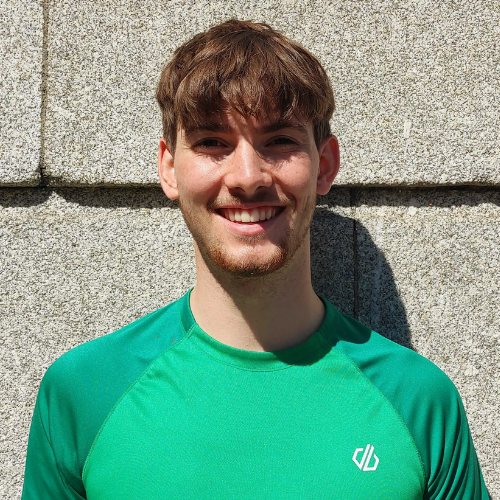 Course: Product design and technology
Year of study: 3rd Year
College: University of Limerick
Business name: GoNappy
Sector: Baby Care Product
Business idea: GoNappy is a 3 in 1 changing solution for quick trips allowing anyone to change their child on the go with just one GoNappy pack irradicating the need for a bulky changing bag. No mess, No stress.
Plans for September 20
21
:
I am going into my third year of college and I will be on work placement for 8 months. While I am on work placement, I hope to get a prototype of my product made with a manufacturer and tested before creating the branding to accompany it. I also want to develop a long-term plan for marketing, sales and distribution to help give my company some traction after the product launch.
Student Inc. Programme Highlights:
There is nothing more rewarding than seeing your creation have a direct impact of someone's life for the better. I was very excited when I was offered a place on the 3-month program as I've always wanted to bring an idea to market but never had the know-how or time to dedicate to it. The program gave me the push I needed although it was a huge learning curve with all that has been achieved in such a short space of time I realised how comprehensive the course was and that each step had value. I was amazed by how many decisions I thought were final changed so many times as I learned more in the area.
Any previous entrepreneurship experience before you joined Student Inc.?
I had only done freelance graphic design and photography projects before I joined student inc.
What connections did you make on the programme?
Networking is essential in the world of business and I was overwhelmed with how open and willing so many professionals are to give their time to help a young entrepreneur like myself. I grew my connections on different levels from adding people on LinkedIn to having meetings and taking onboard advisors for the company. Each person I connected with has a wealth of knowledge and they are always willing to teach me and hopefully prevent me from making similar mistakes. Student Inc has also connected me with like minded people in my county to meet and share ideas with.
What advice would you give to someone thinking of applying to Student Inc.? 
I never knew it existed before I was sent a random email, but it has opened my eyes to so many opportunities. I would defiantly recommend the program to anyone with an idea they want to peruse or a small-scale business. I feel like I have just completed a business degree in 3 months and thoroughly enjoyed all of it. The constant support gave me the necessary push to keep going when I was stuck and completed things, I never thought possible within the time of the program. It doesn't matter if your product or service turns out to be unrealistic, you just have to be honest with yourself and use the support and time to validate every step.
What was your greatest learning from the programme?  
The things I learned will apply to every venture I tackle in the future. Student Inc gave me the platform and contacts to start any kind of business and manages to do so in such an enjoyable way. I have become more confident with working online and selling my skills with confidence as well as my business.Student Inc is a constant path of discovery that taught me to become adaptable, be prepared for problems and look for solutions efficiently. I have learned to listen and how to ask the right questions and just become more professional in my approach to entrepreneurship.