Milica Perisic
Millimation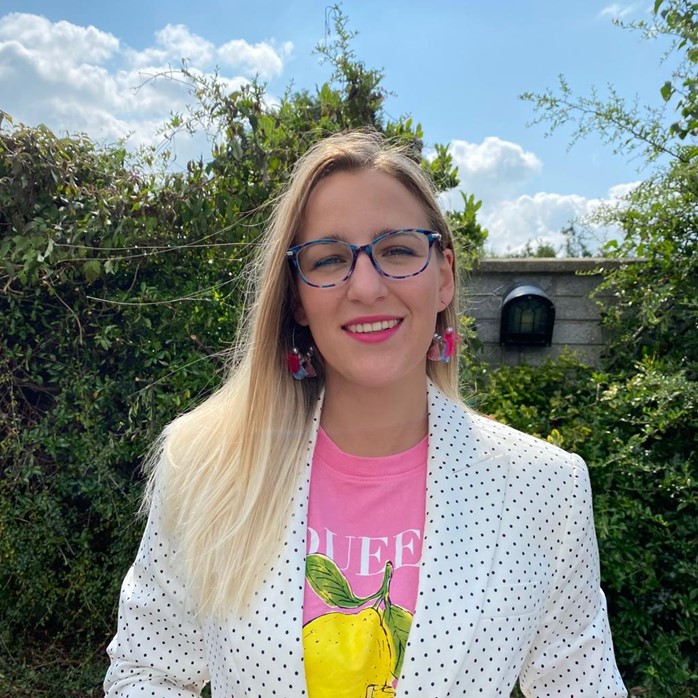 Course: Animation, VFX & Motion Design
Year of study: 4th Year
College: MTU Kerry
Business name: Millimation
Sector: Education
Business idea: Stop-motion animation workshops for kids & adults
Plans for September 20
21
:
Plan for September will be visiting the schools and doing some workshops and try to do a few online workshops at the weekends. The website is being built as well as other promotional material is being made so it will be a busy month. I will also go into my 4th year of Animation VFX and Motion Design in mid-September so I will try and get as much work as possible on the business
Student Inc. Programme Highlights:
Lunch with local entrepreneurs, Customer segments, Customer Acquisition & Sales process, IP sessions, group mentoring, branding, all about finance and pitching. Everybody being very supportive.
Any previous entrepreneurship experience before you joined Student Inc.?
None, Student Inc was my first!
What connections did you make on the programme?
I made great connections with the participants of the programme as well as with the lecturers with Dr Maria Coakley for example. I especially liked and learned a lot in her classes. A great chance to meet some local entrepreneurs and connect with them as well as with people from the education industry.
What advice would you give to someone thinking of applying to Student Inc.? 
It is a great chance to broaden your horizons. If you have an idea and do not know what is the next step, it is this programme. Great way to meet someone new. Building up your personal confidence and help you understand the process of having a business, I would definitely recommend it and I already have a few friends to join for the next year. A great opportunity if you want to build your future and be your own boss. You will get a lot of support and legal advice. A lot of mentoring while the programme lasts and after it's finished. A great way to spend your summer and push yourself out of your comfort zone.
What was your greatest learning from the programme?  
It gave me more confidence to pursue my idea, great knowledge of the business structure. It definitely helped me focus on a specific area, identify and validate the market, get to know the legal side of the business. Mentoring helped a lot from all the different people I've met and got mentoring from. It is interactive and boosts your communication and presentation skills. A lot of valuable information about the education industry and who to contact, where to go. It was challenging as well at times but it is what makes it even better, the outcome and that overwhelming feeling when you have achieved something is brilliant. I am definitely more confident now when going into the graduate year of my studies.