Sinead Jackson
Nature Aware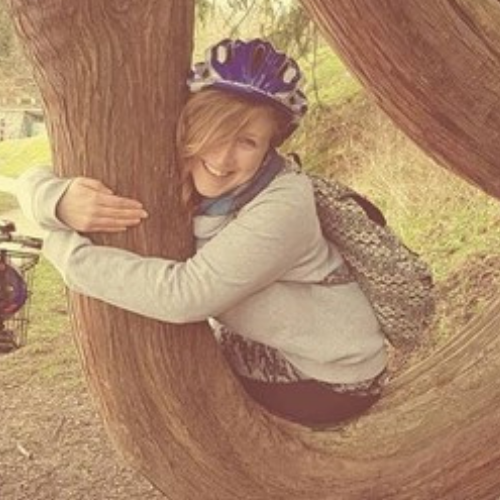 Course: Honours Degree in Outdoor Education
Year of study: 4th Year
College: Galway-Mayo Institute of Technology
Business name: Nature Aware
Sector: Environmental & Sustainable Education
Business idea: Irelands newest nature hub, Nature Aware is based on the Shannon River in Limerick City. The company delivers unique programs that provide an opportunity for people young and old to de-stress, learn and establish a deeper connection to the natural world. We run sessions ranging from; school ecology field trips, corporate adventure team-building training as well as forest bathing and forest yoga.
Plans for September 20
21
:
I'll be submitting my business plan to Enterprise Ireland in my local area in Limerick City.
Student Inc. Programme Highlights:
As I am not business minded being an Outdoor Education professional, I found the business terminologies quite challenging. However, it was made much easier because of the patience and dedication offered by the lecturers and also the fact that each class was recorded so we could go back on information delivered. We also had a green mentor which I found to be incredibly important as they had prior experience with sustainable businesses. But out of everything, I found the emotional support given by the staff was the biggest highlight. We have to remind ourselves as entrepreneurs starting out to have a good support network around us as it will help us achieve what we need too and at Student Inc, I got the support I needed and more.
Any previous entrepreneurship experience before you joined Student Inc.?
I completed a 6 week start your own business course with my local enterprise office which I felt gave me a good insight into the world of entrepreneurship.
What connections did you make on the programme?
I met like-minded entrepreneur professionals, mentors who specialise in the sustainable development sector.
What advice would you give to someone thinking of applying to Student Inc.? 
Take that first step! I was so nervous about my business idea prior to doing the Student Inc. Entrepreneurship.  I kept questioning would it be good enough. Being female and having little to no experience in business do I have what it takes to be an entrepreneur? Know that any idea no matter how mad others think it is…it means you're creative…it means you're an entrepreneur. Student Inc harnesses that creativity and channels it into a company, one that can take on the competitive world we live in. 
What was your greatest learning from the programme?  
 To not give up as the finishing product is by far worth it in the end!